Tasmania is known as the joyous state of Australia, with endless offers and opportunities.
Amazingly, its 'Lonely Planet' got recognition among the top ten destinations to visit. Moreover, Tasmania is famous for its colleges and universities. The University of Tasmania (UTAS) is known as one of the finest universities globally.
Students and individuals who are looking for pathways to be successful in their career, Let Leads lead you to achieve your dreams.

Leads Education Consultants 
Over the past few years, the number of international students in the University of Tasmania and other vocational colleges has increased drastically. No surprise, the remarkable educational opportunities and unique facilities inspire students to take admission in the academic institutes of Tasmania.
Leads Education Consultants are based locally in Hobart, Tasmania. The trust of students who move here from interstate made us the best education consultant in Tasmania. We can assist you in finding the best institutions in the state, especially if you have recently moved from interstate.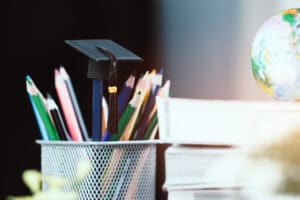 Pathway to glory
There are certain courses that institutions in Tasmania offering to students to upskill themselves.
Bachelor and Master Degrees.
Diplomas.
Graduate Diplomas.
Graduate Certificates.
Let us tell you some of the key reasons to help you decide to move to Tasmania.
The Most Affordable State of Australia
No denial, international students can easily get admission in universities of Sydney and Melbourne. But, not all of them can pay the cost of living in those extravagant cities. That's why; Tasmania is considered preferable due to the affordable cost of living and cheap fee structure in colleges to pursue your education further.
Surprisingly, you don't have to spend excess money on transportation costs, grocery expenses, and housing if you live in Tasmania.
Precisely, you can enjoy a moderate lifestyle and the greatest educational opportunities in Tasmania without going out of your budget.
Bigger cities like Melbourne and Sydney are overcrowded for some and not everyone can keep up the pace with these. But it's not a problem for you if you are studying in Tasmania.
The smaller size classrooms provide enough opportunities for students to get more attention from the lecturer. Moreover, smaller size classrooms make it easier for students to discuss and debate their ideas.
Amazingly, coordinators interact with each student individually and pay heed to their minor and major issues. Leads Education Consultancy as a Leader Education and Visa Services provide you the best possible services for your education and professional growth.
Excellent Quality of Life
Undoubtedly, living in Tasmania is an incomparable experience for students. The best thing about this city is that it provides comfort to international students, and they feel cozy. Also, they can spend a good time with friends and social life.
You don't need to worry about traffic jams or pollution as the cities aren't dense. You can easily find public transport across Launceston and Hobart.
Remarkable Research Opportunities
Gladly, institutions in Hobart provide range of courses to choose from and UTAS is the top research-intensive university in Australia that provides a great facility for students to polish their research skills.
Academic institutes are flourishing their research projects, divisions, and collaboration with other research institutes around the globe.
Colleges in Tasmania offers a great variety of courses across tones of disciplines. Additionally, vocational institutions also provide the best education to students.
Mostly, international students enroll for popular courses, including The Bachelors of Engineering (Honors), The Masters of Engineering (Specializations), and Masters of Professional Accounting (Specialization). Postgraduate students also upskill themselves by studying Diplomas, Graduate Diplomas and Certificates in automotive, construction, management and much more.
All the degrees mentioned above are well-recognized and make it probable for you to get a good job at some exotic place. Leads Education Services are the best to guide you towards the right way.
Tremendous Support for International Students
The state's educational institutions offer remarkable opportunities to international students to work on their English learning skills.
Living and studying in Tasmania is a wholesome experience for international students.
The natural beauty of the state makes international students fall in love with it. You can enjoy the awe-inspiring and eye-catchy views of Mount Willington from the Sandy Bay campus of UTAS.
Whether you want to enjoy sunny beaches in summer or snow-topped mountains in winter, Tasmania has everything to win your heart. The beautiful places and captivating views never disappoint you.
So, take admission to any renowned colleges or the University of Tasmania if you are a nature lover and want to explore some adorable places.
Enough Migration Opportunities
Generally, students want to stay in the State after completing their studies. Interestingly, it is not challenging to migrate to Tasmania as compared to other states in Australia. We at Leads Education Consultants are proud to be the certified and best education consultant in Hobart, Tasmania. We can better guide you about your future education plans and achieving your goals.
As per the state's policy, if you have completed one or two years of study courses in Tasmania and met all 'Australian Study Requirements' perfectly, you can easily apply for the state-sponsored visa. Tasmania is welcoming new migrants and students, and the state is supporting applicants who are required in skilled areas and the labour market and professionals of several fields.
Tasmania: The Finest Place to Explore Better Educational Facilities
Unquestionably, the discussion mentioned above has made it apparent that choosing Tasmania for better education is the excellent decision of your life.